Clive Davis opens up about his life and the music industry in new memoir
PHOTOS: The Soundtrack of Clive Davis' Life
Music mogul Clive Davis opens up about his experience in the music industry and divulges never-before details about his personal life in his new memoir, The Soundtrack of My Life.
Davis wrote the tome with Anthony De Curtis, which was published this week by Simon & Schuster. In it, Davis talks about his career and working with artists like Bob Dylan, Michael Jackson, Aretha Franklin, Whitney Houston, Kelly Clarkson, Bruce Springsteen, Simon & Garfunkel, Janis Joplin, Carlos Santana, the Grateful Dead, Patti Smith, the Foo Fighters, Alicia Keys and Jennifer Hudson.
Clive Davis talks about his memoir, The Soundtrack of My Life: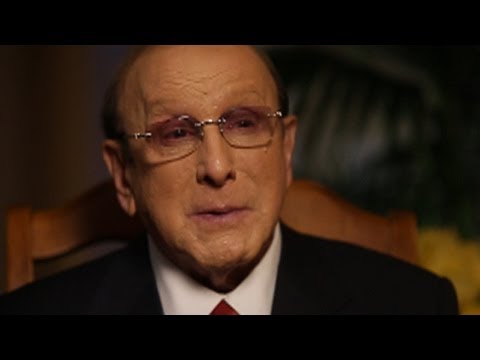 Davis, 80, was the founder of Arista and J Records and now serves as chief creative officer of Sony Music Entertainment. The Grammy-award winning exec is perhaps best known as Whitney Houston's mentor and father-figure for the late singer. The memoir serves as somewhat of an overdue sequel to his first book, 1975's Clive: Inside the Record Business.
The new book is not sitting well with everyone. Kelly Clarkson, for one, has responded to what she calls "false information" written about her. In a post on WhoSay, the original 'American Idol' writes, "I refuse to be bullied and I just have to clear up his memory lapses and misinformation for myself and for my fans. It feels like a violation. Growing up is awesome because you learn you don't have to cower to anyone - even Clive Davis."
Check out an excerpt from the audiobook's introduction, read by Clive Davis:
Clive Davis' memoir is available now.
Photo: Clive Davis Personal Collection